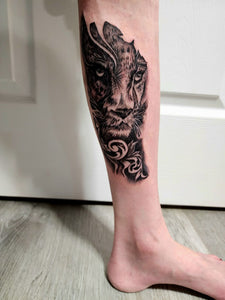 There are a few reasons why you should choose our studio while looking for a place to tattoo:
1) You can have a high-quality tattoo made, no matter if it's a tiny or a regular-size tattoo! Our tattoo artist will advise you on how to choose the perfect size for your tattoo.
2) If you would like to get an individual design, we can totally do that! Our tattoo artist will help you choose the right photo example or create a unique sketch, based on your preferences.
3) We make sure that everything is disinfected and sterilized. All consumables - needles, caps, gloves, films on the surface, and sheets are disposable!
Every tattoo is unique, so that's why there's no fixed cost for it! If you're not sure whether you want to book an appointment right away, you can always come in for a free consultation.
Cost: Technician 2+ Years Starting $150
Technician 3+ Years Starting $180/hour