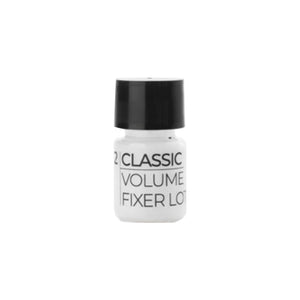 2nd stage "activation of bulbs. restoration of hair follicles»
the impact  on the roots of the eyelashes  with the growth activator containing phytoestrogens, by means of which dormant bulbs are activated, hair follicles are restored and stimulated.
All services in their own way are good for creating an aesthetic effect and/or a one-
time care on the eyelashes. The main thing, and the PRINCIPAL DIFFERENCE of the
service "Velvet For Lashes & Brows" from all other procedures for natural eyelashes is that it is the FIRST SERVICE IN THE WORLD, CREATING NOT ONLY THE BRIGHT VISUAL EFFECT (the eyelashes become volumetric, visually long, dyed, with lifting from the root and shine along the entire length), but also RESTORES EYELASHES at a MOLECULAR LEVEL from the roots to the tips, which provides not only a bright visual transformation of eyelashes and eyebrows but also significantly increases their
number and length.

HOW IT WORKS:

All the procedures before that were created solely to restore the structure of the
already grown eyelash and had no effect on the roots, since there was no drug
activating the bulb. The new service "Velvet For Lashes & Brows" has a special
composition-GROW ACTIVATOR, which opens and stimulates the hair follicles. After
that even sleeping bulbs begin to work. A Molecular ESSENCE(VELVET ESSENCE)
INTRODUCES A SPECIAL AMINOKETONE COMPLEX AND FIXES IT INSIDE
INTO THE STOCK, ROD AND HAIR FOLLICLES OF THE EYELASHES, but EVEN
THIS WILL NOT ALLOW THE RESULT LONGER if after the procedure it ceases to
act on the activated ciliated roots and bulbs as there is a constant renewal due to the
division of hair follicle cells.

The uniqueness of the procedure is that it does not end up in the salon, the special
home intensive regenerating composition ((HOME OIL COCKTAIL) IS GIVEN ABSOLUTELY TO EVERY CLIENT, WHICH THE CUSTOMER BEGINS TO USE IN A
COUPLE WEEKS AT HOME THIS TIME, due to what the EYELASHES INCREASE IN
THE QUANTITY and LENGTH.

Very Important to Know

Stimulation of eyelash growth without prolonged exposure to bulbs is not
possible.PROCEDURES that begin and end in the salon, HAVE NO INFLUENCE ON
GROWTH AND INCREASE of the number of eyelashes! There is, solely, the
transformation of the already formed eyelashes, as well as it is impossible to accelerate
the growth of hair and increase their number without prolonged exposure (rubbing) of
special vitamin formulas and amino acids to the scalp.

Additional benefits "Velvet for Lashes & Brows" for masters and
customers:

*Procedure is not only for the upper eyelashes but also for the lower, as well as for the
eyebrows
*The EYELASHES are NO longer BRISTLY since there is NO SILICONE in the
composition.
*Now there are no twisted and broken eyelashes, only a smooth bend.
*Absence of the WET EFFECT immediately after the procedure
*EASY TO DO THE PROCEDURE (no syringes, kneading, degreasing)